Shock absorbers
A longer service life and minimal downtime for your machines: We can offer you the entire well thought out range of industrial shock absorbers incl. extensive accessories.
---
Industrial shock absorbers
The industrial shock absorber works as a hydraulic machine element for slowing down moving masses while preventing too great a strain on the machine. It convinces with the latest innovative technologies like e.g. piston tube, stretch or rolling diaphragm technology.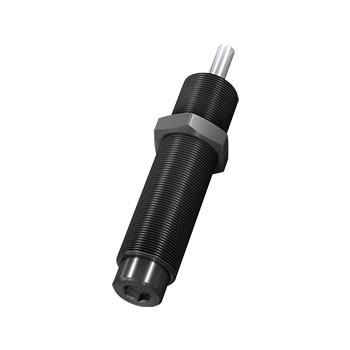 ---
Safety shock absorbers
Safety shock absorbers improve the safety of emergency-stop use. E.g. in the case of stacker cranes, conveying systems or crane systems they are a low-prized alternative to industrial shock absorbers. Safety shock absorbers are maintenance-free, ready for mounting and partially constructed with integrated fixed stop.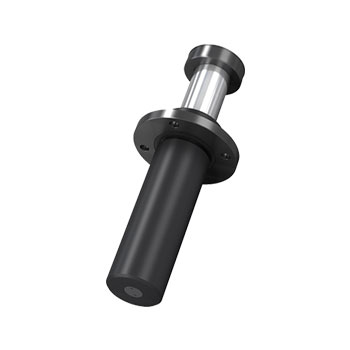 ---
Profile dampers
The innovative profile dampers are a low-prized alternative for emergency-stop use and continuous load. They are made of co-polyester elastomer. By that they permanently reduce energy in areas in which other materials malfunction. The material and worldwide patented manufacturing steps provide unparalleled attenuation properties.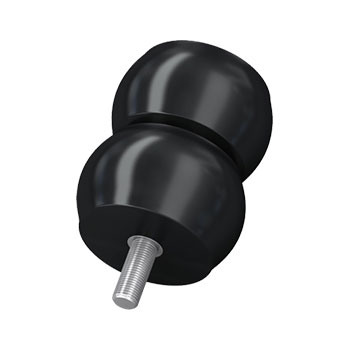 ---
Damping pads
Damping pads ensure a viscoelastic damping of shocks and vibration. They offer new perspectives for large-scale energy reduction or customer-specific special forms to constructors. Thanks to their easy mounting they offer an ideal solution for a lot of damping requirements, noise reduction and vibration downsizing or isolating.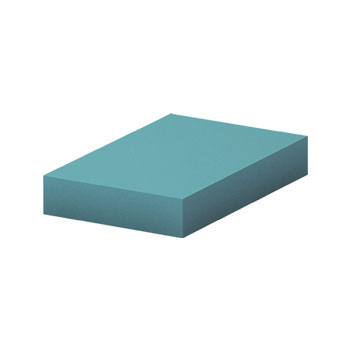 ---
Rotary dampers
Rotary dampers are maintenance-free machine elements for the controlled slowing down of rotating or linear movements. They guarantee the controlled opening and shutting of small hoods, compartments and drawers. The harmonious and soft movement pattern saves delicate components and increases quality and worth of the product.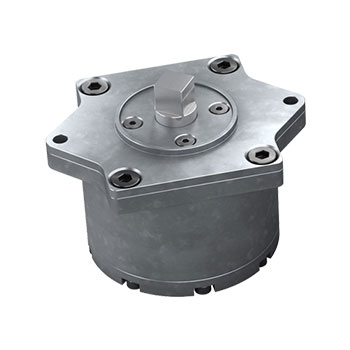 ---
Hydraulic feed controls/
dampers
Hydraulic feed controls are infinitely adjustable and allow feed rates to be precisely configured. They can regulate the synchronism in both directions or serve as compensatory elements for pivoting masses. As safety elements they also prevent the sudden retraction of devices.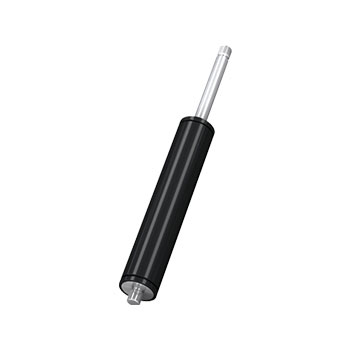 ---
Industrial gas push type springs
Industrial gas push type springs are suitable for all uses that aim at lifting or lowering masses. They support the muscle strength and allow the controlled lifting or lowering of covers, hoods, flaps etc.
They are maintenance-free, ready for mounting and available from stock. Due to their integrated grease chamber they have a minimal breakaway torque, low friction and ensure long endurance.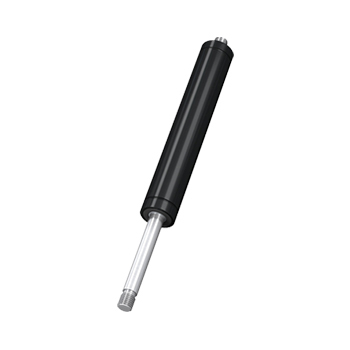 ---
Curious?
Got interested?
If you want to know more about our product landscape or would like to make a non-binding request, we and our team will gladly provide you with advice and assistance by phone under +49 941 69681-0 or mail to This email address is being protected from spambots. You need JavaScript enabled to view it..